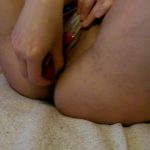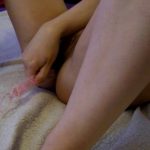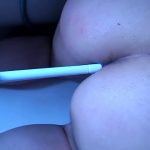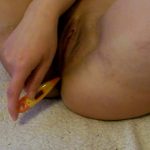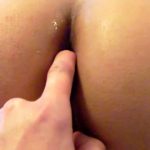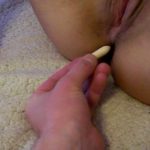 Absolutely private shots of a new girl, who is to be trained by the first vaginal and anal games in front of the camera as a paid lover. She is very shy and awkward at first. Especially as it is also filmed in the bathroom and on the toilet in the most intimate situations. As she herself, for example, vaginal and anal cleansing with rinses. At the colon cleansing, the enema, it is first helped. Then the new girl herself has to make an enema to rinse her bowels. Then with her rectal, the temperature is measured with a thermometer. Then you have to again measure the temperature anal. Then she has to introduce different erotic toys anal. Since she is still a bit shy, she gets help with the somewhat thicker anal balls. They notice how cramped the new girl is still as this anal toy is pushed ever deeper into her virgin anus. Therefore, she may unpack a relaxation suppository, that you will be pushed deep into your intestine. Then her anus with his fingers and a butt plug is further accustomed to anal games. Also, the new girl has to measure her vaginal temperature before continuing to prepare for her first client with various toys, anal and vaginal. Finally, she may satisfy herself with a big dildo vaginal. They also see how the new girl brings her big nipples to stand. Unique shots of how new girls get used to being available as love servants today …
Video:
Title: The new girl at first vaginal and anal games
File: 33,23 min.
Please keep in mind, that the original videos have a better quality!
Tags: anal, anus, rectal, enemas, Syringe, Temperature measurement, suppositories, Clinic, doctor Plays, Shaving, Masturbation, Vaginal, Tampon, Girl, toilet, bowel, vagina, fingers, doctor, Thermometer, Vibrator, Dildo, Toy
Preview – Clips