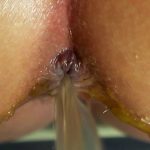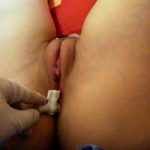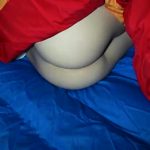 A teen gets her first enema (in her virgin ass). She is sick and your boyfriend insists on this anal treatment. The girl gets loving pussy lips and pimples, because she can hold the first liter of the enema so bravely in the gut. Then the teen girl has to change position to get the second liter of her enema. Since it slowly begins to push more and more in the intestine of the teen girl, you get a light vaginal massage from her friend. The second liter of the enema, the friend has added a strong laxative. This laxative, of course, immediately begins its work in the intestine. The friend of the teen girl has filmed the whole treatment and we can be there. Extremely good close-ups, so you can almost feel every step of the enema treatment.
Video:
Title: Teenage girls first enema
File: 10,12 min.
Please keep in mind, that the original videos have a better quality!
Tags: anal / anus / rectal, enemas, fart / defecation / shit, Shaving / Masturbation / Vaginal / Tampon, Slave / Spanking / BDSM / fisting / Stretching, Temperature measurement / suppositories / Clinic / doctor Plays
Preview – Clips