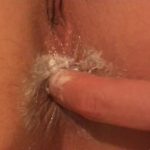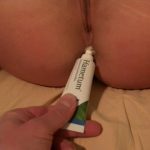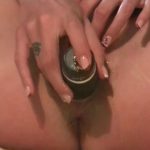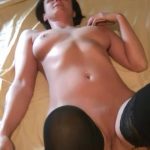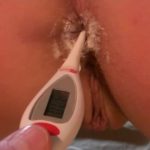 Private anal doctor games and vaginal masturbation. A young shy love servant presents herself in front of the camera for the first time.
Experience shy trembling and trembling of her body in these very private shots while giving you intimate and private insights. Since she is also anal beginner, her temperature is measured rectally in different positions. To further relax you for anal games, your anus will be treated with a special ointment. The ointment tube has a special insertion aid to reach the anal area deep in the anus. Also this anal treatment is repeated in different positions. And as with the rectal fever, you experience everything in close-up. For anal doctor play lovers, after the anointing treatment of the anus, the rectal temperature is also repeated again. Because the anal beginner should get used to the fact that her anus must be ready for anything. That's why we now pushed the rectal thermometer, in various positions, into her anal canal as far as possible. Experience how the body and face of the young timid love servant still shudder as she brave presents her vaginal and anal opening in front of the camera. For this reason, you may introduce yourself to a relaxation suppository anal. And of course, so that she gets used to anal doctor games. Because from now on it almost always means: medicine is only anal! Because she should be a long-term patient, for the lovers of the anal and vaginal play. After the uvula, her anus and anal canal, again thoroughly and particularly deep creamed with the ointment essay. The young love servant must now introduce a large vaginal tampon in the anus. Since the relaxation suppository already seems to work, the young anal beginner, now even your anus and anal area, continue to work with your fingers. Of course, you always get new ointment introduced into your anus and anal canal. She should realize that her anus is a special love opening in doctor games. At the conclusion and reward, the young love servant is allowed to masturbate for the first time in front of the camera, with a vibrator, vaginal masturbation …
Video:
Title: Private anal doctor games and vaginal masturbation
File: 16,33 min.
Please keep in mind, that the original videos have a better quality!
Tags: anal, anus, rectal, Temperature measurement, suppositories, Clinic, doctor Plays, Shaving, Masturbation, Vaginal, Tampon, Love Servant, vagina, fingers, doctor, Thermometer, Vibrator, Dildo
Preview – Clips