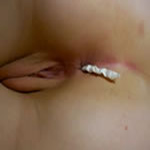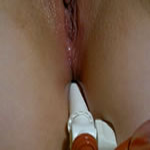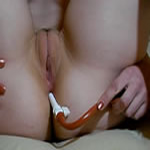 The little Andrea can be filmed as she intensively manipulates her anus and anus with her fingers and lubricants. Andrea then administers himself a microclist for the basic cleansing of the rectum. Later, Andrea still administers enemas in different positions and with different bowel tubes. Andrea lets you participate in her very private world of intestinal care and intestinal cleansing. You will experience in this video how Andrea enjoys the anal care and in many extreme close-ups, as Andreas body works and and and …!
Video:
Title: Microklist, Enema & Anal-Tampon
File: 8,52 min.
Please keep in mind, that the original videos have a better quality!
Tags: Microklist, Enema-Anal-Tampon, Anal games, anus rectal, enema enemas, fever measuring suppositories, clinic doctor
Preview – Clips