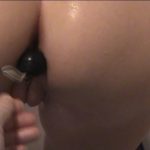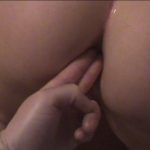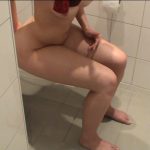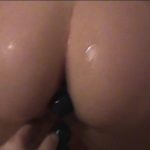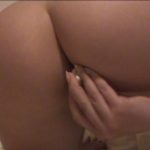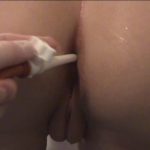 The anal test: A young lady wakes naked and introduces a glycerin suppository and strokes herself to relax. To help her intestines before the toilets visit, you give yourself a mini enema and relaxes naked on the bed. After the first toilet visit, the young lady prepares her first soaps. Her anus is also lovingly prepared with her finger and lubricant. The young lady then gets several high enemas with a very long flexible bowel tube. The enema container is always refilled, as the young lady gets a thorough colon cleansing in various positions. After the intensive bowel rinses, the young lady is ready for further anal exams and also her young vagina is not too short! The big anal balls release a tense fart. After a rectal massage, the young lady receives a relaxing enema with a special rectal stretching bowel in knee-elbow position. To keep the intestine of the young lady in motion, she gets a Spanish Big King Size Glycerin suppository. When testing anal, it turns out that the young lady needs more enemas and Big King Size glycerin suppositories. The young lady is never unobserved and enjoys your deep insights in her anal examination and anal anal preparation.
Video:
Title: Anal examination one
File: 49,46 min.
Please keep in mind, that the original videos have a better quality!
Tags: anal / anus / rectal, enemas, fart / defecation / shit, Shaving / Masturbation / Vaginal / Tampon, Slave / Spanking / BDSM / fisting / Stretching, Temperature measurement / suppositories / Clinic / doctor Plays
Preview – Clips