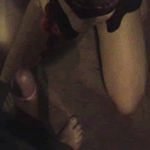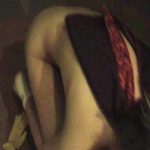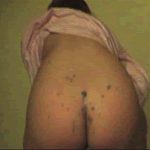 In the first part of the series "Anus brutal", the master and his partner filmed in various roll games. In doing so, he takes on the role of the dominant, and, with his imperious nature, continually leads them to their limits and beyond. It is about the narrow degree between pleasure and pain. First, he makes her feel hot with a hot candle wax before he makes her submissive and brutally anal to exhaustion.
Video:
Title: Anus brutal 1
File: 39,41 min.
Please keep in mind, that the original videos have a better quality!
Tags: anal / anus / rectal, Shaving / Masturbation / Vaginal / Tampon, Slave / Spanking / BDSM / fisting / Stretching
Preview – Clips